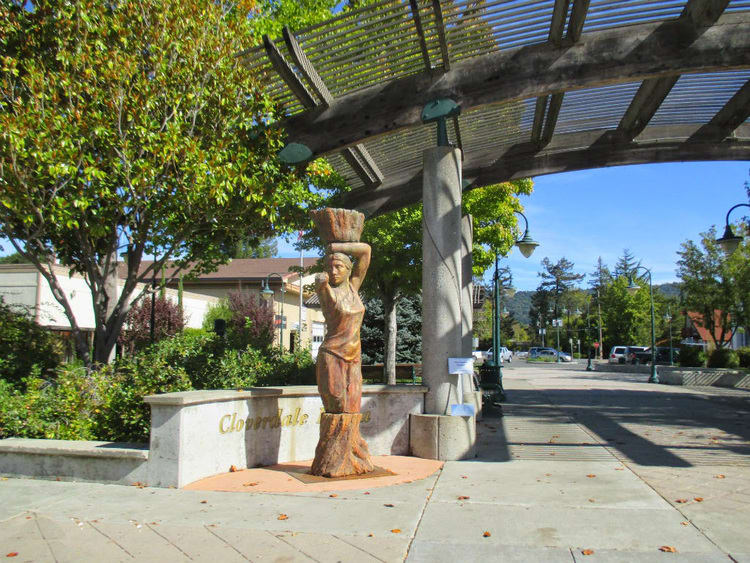 Cloverdale has been recently named one of "America's Coolest Small Towns," visitors are charmed by the ambiance and burgeoning arts community in Sonoma County's northernmost town, Cloverdale. Located at the northern end of the picturesque Alexander Valley and near Lake Sonoma, moderate winters and warm summers make Cloverdale a great spot for exploring Sonoma County's famous wineries and stunning natural beauty. Cloverdale is a diverse, family-oriented community, so bring the kids, the bikes, and the canoe ... no need to dress up. All are welcome in this genuine Wine Country town.
Cloverdale is tucked into the hills of Sonoma County, a place still untouched by the hustle and bustle of its San Francisco Bay Area neighbors. In this carefully preserved corner of Northern California, time moves to a more gentle rhythm and the quality of life is as authentic as the flavors produced by its many vineyards. From the citrus-scented air to picture-perfect views, this is wine country in its purest form. But what really makes Cloverdale unique is its people.
In this small town, community roots run deep and folks are as real as the earth they work with. Here, individuality isn't just tolerated, it's celebrated. Characters flow together, creating a complex blend ripe with tradition. Life takes on a deeper hue. And visitors and locals alike find themselves constantly enriched by an experience that can only be described as genuinely Cloverdale.