Hiking is more than just fun. It's good for you, too!

There are many known physical benefits of hiking, such as improved muscular fitness, lower risk of heart disease, stroke, high blood pressure and high cholesterol, and improved cardio-respiratory fitness. Today science says hiking offers much more than just physical benefits. Evidence suggests that being around trees may provide extra benefits, perhaps because of certain organic compounds that trees exude that boost our mood and our overall psychological well-being. Hiking may even keep your mind sharper, help your relationships, keep you calm and happy along with increasing your creativity. The health benefits of hiking are so powerful doctors have begun prescribing it as an adjunct to other treatments for disease.

So what are you waiting for? Grab a bottle of water and a friend if you want and check out Sonoma County's Popular Hiking Trails!
​​​​​​​More hiking trails can be found at https://parks.sonomacounty.ca.gov/Play/Hiking/

HEALDSBURG RIDGE OPEN SPACE PRESERVE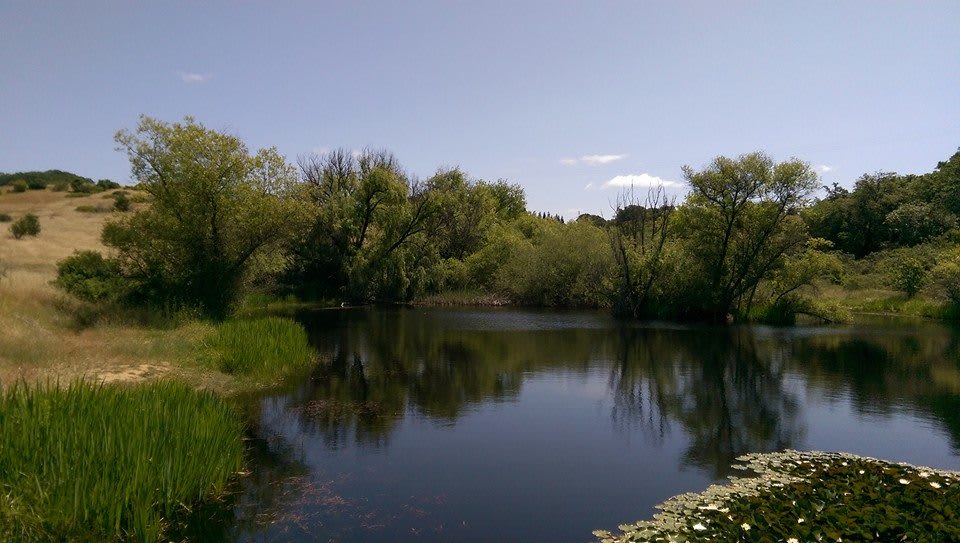 Arabian Way
Healdsburg, CA 95448
Website: sonomahikingtrails.com/parks/healdsburg-ridge/

​​​​​​​The Healdsburg Ridge Open Space Preserve is located in downtown Healdsburg and offers various trails throughout its 155 acres. The park's designated trails are two to three miles in length and are rated easy to moderate. Various types of wildlife live in the surrounding grasslands, wetlands, oak woodlands, chaparral, and vernal pools. Your journey will produce breathtaking scenery of the
Mayacamas Mountains, Fitch Mountain, and Russian River.

​​​​​​​
JACK LONDON STATE HISTORIC PARK
400 London Ranch Road
Glen Ellen, CA 95442
Website: jacklondonpark.com

​​​​​​​Jack London State Historic Park is a 47-acre expanse of land that pays homage to the famous author of the same name. It has more than 20 miles of hiking trails that winds through fir and oak woodlands before coming upon a panoramic view of the Valley of the Moon.
SUGARLOAF RIDGE
​​​​​​​STATE PARK
2605 Adobe Canyon Road
Kenwood, CA 95452
Website: sugarloafpark.org

​​​​​​​The hiking at Sugarloaf Ridge State Park offers something for everyone. Trails range from easy to advanced with some of the most stunning vista in the area. Depending on your stamina and how much time you have to spend, you can choose from any one of approximately 17 trails. Some of these will take you to the top of Bald Mountain, while other options lead you to a seasonal 25-foot waterfall.
TAYLOR MOUNTAIN REGIONAL PARK
2080 Kawana Terrace
Santa Rosa, CA 95404
Website: sonomahikingtrails.com/parks/taylor-mountain/

​​​​​​​Taylor Mountain Regional Park provides the perfect opportunity to escape the hustle and bustle of the city for a few hours as you set out to trek the trails. The paths here total almost seven miles and go off in four different routes. The Eastern and Western trails will both guide you towards the top of the mountain, the Todd Creek Trail is a flat loop that goes through oak woodland, and the Red Tail Trail twists and turns through oaks and grassy meadows.
BARTHOLOMEW PARK WINERY

1000 Vineyard Lane
Sonoma, CA 95476
Website: bartpark.com

​​​​​​​If you want to combine your hike with the wine country experience, taking to the self-guided trails at Bartholomew Park Winery is the way to go. Take your time to walk the three-mile hike along the grounds and bask in your splendid surroundings as you catch sight of a gazebo with historic artifacts, lush lawns, Mt. Tam, and the picturesque vineyards.
HOOD MOUNTAIN REGIONAL PARK
​​​​​​​AND OPEN SPACE PRESERVE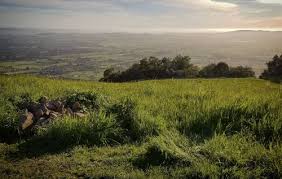 ​​​​​​​1450 N Pythian Road
Santa Rosa, CA 95409
Website: sonomahikingtrails.com/parks/hood-mountain-regional-park/

​​​​​​​Hood Mountain Regional Park and Open Space Preserve boasts some of the most difficult hiking trails in the region. There are 19 rugged miles of designated paths through redwoods, firs, and oaks and an elevation gain of over 1,000 feet. Making it to the top of the mountain summit will leave you with an unforgettable view of Sonoma Valley and the Golden Gate Bridge on clear days.
Looking for "Easy," "Moderate," or "Challenging" Trails?

​​​​​​​Easy-level trails can be found throughout the parks system and are under 3 miles, relatively flat with plenty of room to walk with a companion. Some of the more popular trails are at Sonoma Valley, Crane Creek, Riverfront, Spring Lake, Ragle Ranch, and Gualala Point regional parks. The Laguna de Santa Rosa and Santa Rosa Creek trails are also considered easy trails.

Moderate-level trails can be 3 to 5 miles long with uneven surfaces and some hills. Try trails at Helen Putnam, Foothill and Shiloh Ranch for hikes that are a notch above easy but not too strenuous. There are some moderate-level trails at Taylor Mountain, and North Sonoma Mountain to check out as well.

Challenging trails are those that are over 3 miles long and usually feature steep climbs or more rugged terrain. Hood Mountain is thought of being one of the most challenging parks to hike, with 19 miles of trails and an elevation gain of more than 1,000 feet. Shiloh Ranch also offers more challenging hikes. Climbs up North Sonoma Mountain or Taylor Mountain can be strenuous too!

​​​​​​​



Hiking Tips

​​​​​​Get the most out of your time on Sonoma County's trails with these health and safety tips:

• Stay on marked trails at all times.
• Carry your cell phone (bring an external battery for the longer trails just in case!)
• Print or download the trail map before you arrive at the park, or snap a photo of the trail map at the park entrance.
• Wear sturdy shoes and dress in layers to accommodate the region's micro-climates. Apply sunscreen and pack a hat and sunglasses.
• Bring water for everyone in your party and depending on the length of your hike, a high-energy snack or lunch. If you're hiking with your dog, be sure to bring water and a bowl for your pet. (Don't forget doggy bags- help keep the trails clean!)
• Follow suggestions from the Marin/Sonoma Mosquito & Vector Control District to reduce your exposure to ticks. When you complete your hike, check yourself and your dog for ticks.